New Head from Sept 2023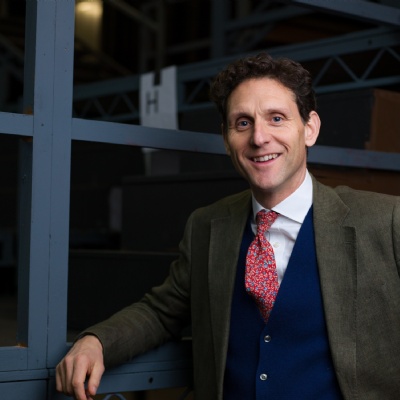 Following a rigorous search and selection process, George May has been appointed as Headmaster of Cothill House. Mr May will succeed to the post following the departure in July 2023 of Duncan Bailey, who with his wife Maria has led the school with great success for 12 years.
Mr May will join Cothill from Radley College, where he has been on staff for 16 years and where he is now a senior housemaster. He has built a strong reputation for exceptional pastoral care and has made a significant contribution to all aspects of school life, from sport, music, drama to supporting boys through their Confirmation process.
After attending Aysgarth Prep school and Eton College, Mr May achieved a 1st class degree in Architectural History from the University of Edinburgh. He then gained a place at the London Academy for Music and Dramatic Art (LAMDA), performing on stage, radio, film and TV as well as touring Europe and America before joining Radley in 2006. He has welcomed many boys moving to the College from Cothill. As such, he has developed a real understanding of why Cothill is so successful at preparing boys to thrive in senior school and beyond.
Mr May is married to Emi-Lou, a children's picture book writer and food and nutrition teacher. They have three daughters, a son and two dogs, Peppa and Chilli, in tow. Come rain or shine, Northumberland's wild moorlands and beaches are a particular haven for the family, as well as the more temperate climes of North Cornwall. Surfing, skiing, good food and painting a plein air set the family pulse racing as well as (for George) the recent success of Newcastle United Football Club.
"Maria and I will be sad to leave Cothill House at the end of this academic year but the change will be made easier knowing that George May will be taking over the helm," said Mr Bailey. "He has been heavily involved in coaching rugby, football and cricket, school productions, collegiate singing and many other school and boarding activities.
"I am looking forward to working with him over the coming months to ensure a seamless handover. Maria and I feel so fortunate to have played our part in Cothill's history and, as an Old Cothillian myself, I will always have the school in my heart. I know it will continue to grow and thrive while always staying true to what makes it such a successful, unique school where boys can be boys and where they have the space and opportunities to discover who they are and what they want to be."