Marlborough Cricket Day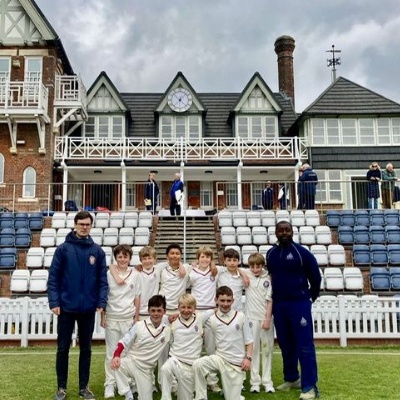 On Friday 29th April, Cothill was invited to Marlborough College to take part in a prep schools cricket day
Mr Griffiths took a select group of U10 and U11 players - Caspar Knight, Magnus Akinloye, Theo Foster, George Gibson, Harry Earnshaw, Felix Turner, Frazer Ashton, Cornelius Nix and Rory Nelson - to a cricket coaching experience and tournament with eleven other prep schools at Marlborough College.

Well done to all the boys, some of whom are hoping to become Marlburians themselves, on finishing 4th and playing some excellent cricket on the way.

Thank you to Rebe Horton, Mark Alleyne and Terry Gilmour for organising the event and inviting Cothill to take part.