Me and My Girl - The Senior Play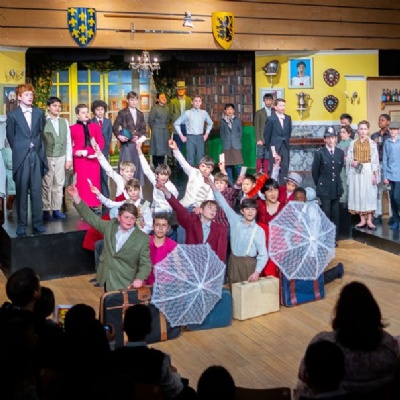 The Senior Play at the end of last term, Me and My Girl, was an absolute triumph!
The hard work of Mr Owen, the dedication from the boys and the support from all the other staff members who worked tremendously hard to produce a great play resulted in very funny, engaging and memorable performances from the entire cast. Arthur Bland as Bill, in full voice for the last night, William Cunniff as Sally and Sam Biggart as Jaquie deserve a special mention - a memorable production, well done to all!

A special thank you to Mr Owen for coming out of retirement to work tirelessly with Mr Howell, Mr Taylor and the Year 8 boys, and of course there would be no play without PC's set and Elaine's costumes!